On Mon, June 30, Council Member Elizabeth Crowley and the Department of Transportation will host a Vision Zero Town Hall at I.S. 73 at 70-02 54th Ave.
The Town Hall is part of a series of such events being hosted all over the city, and will allow local residents a chance to highlight areas that they think need special attention from the DOT as they move forward with the mayoral plan to eliminate pedestrian deaths in NYC.
Vision Zero Town Hall meetings in the past have generally consisted of remarks and an educational component about the initiative led by electeds and transportation officials, after which members of the community are given a chance to voice their specific concerns (maybe someone should mention the intersection at 60th Road and 60th Street).
Already, the Vision Zero plan has begun to change the nature of commuting in New York, with the establishment of several slow zones and the Mon., June 23 signing of 11 new Vision Zero-related bills by the mayor.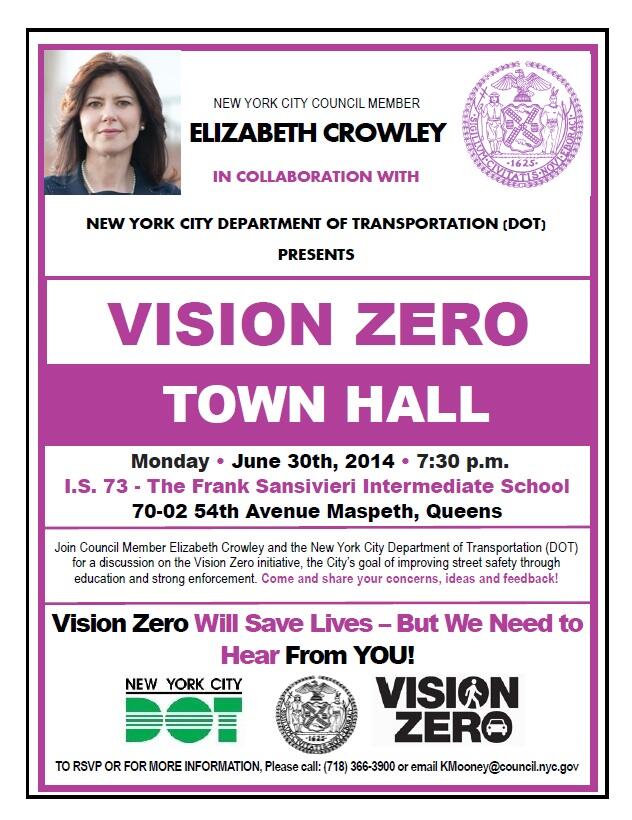 Please follow and like us: